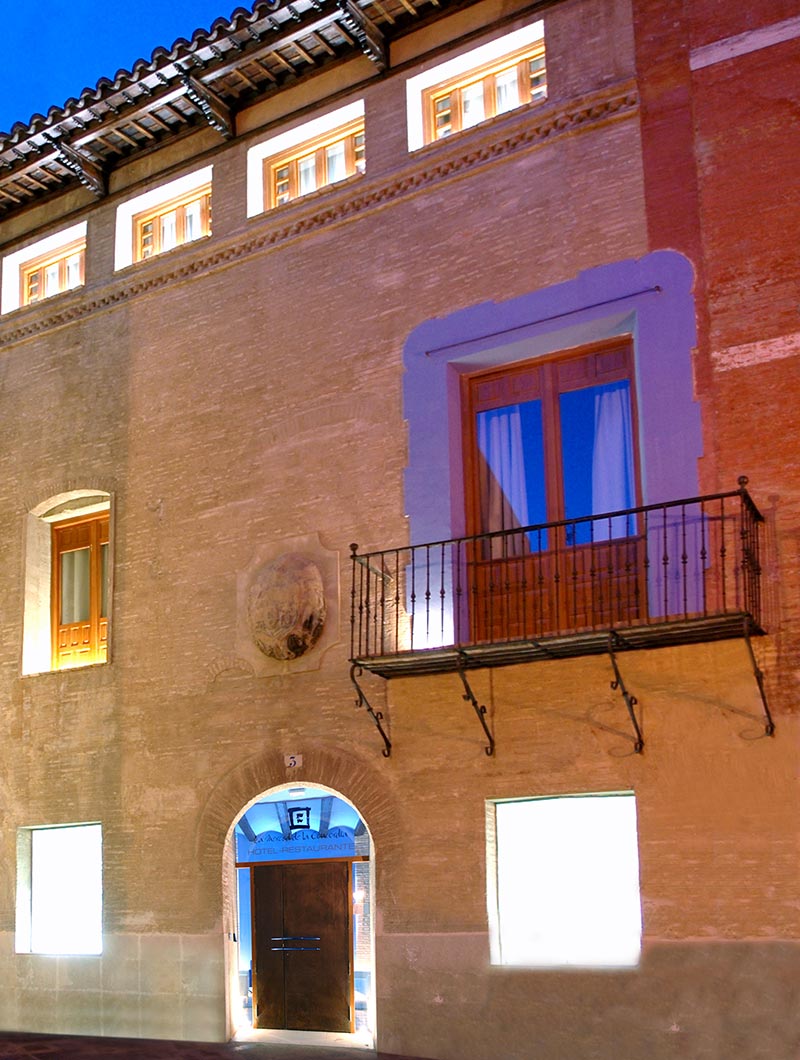 The Hotel La Merced de la Concordia is located in the historical center of Tarazona, beautiful and ancient city noted for its civil and religious buildings, especially Moorish style.

The Hotel is an ancient palace of 1501, as recorded in the historical archives, built by the Jewish convert to the Muslim builder Mohamed Santa Fe. This building is a sample of normal coexistence of three religions held in Tarazona for centuries. The building also housed an ancient Tahona (Bakery) well known in the area for many years.
The hotel has 7 luxurious rooms, 3 of which are spectacular suites of 35 m2.All rooms are equipped with TV, Internet, Telephone, Minibar and beautiful bathrooms that will make your accommodation in Tarazona is full of amenities.

In the restaurant, you can enjoy our traditional cuisine, based on local produce, with innovative and personal touch and a quality seal.

Tarazona is a historic city with many places to visit such as Cathedral, Palacio Episcopal, mudéjares Torres ... In addition, a few kilometers, should not miss a visit to the Natural Park of Moncayo, Veruela Monastery, and the charming villages of Somontano del Moncayo.